Introducing FORM - A Handlebar Series by Title MTB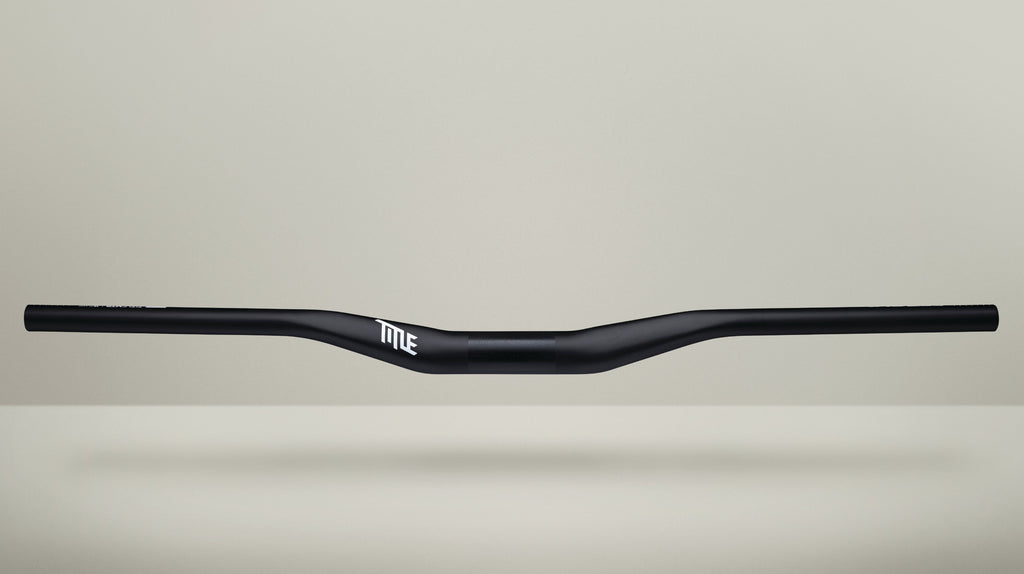 FORM; a change in shape. This handlebar design has been nearly three years in the making as company founder and CEO, Brett Rheeder, worked closely with our engineers on dozens upon dozens of different design ideas and revisions to come up with something new. The result is a completely original line of handlebars including both carbon and aluminum options. 
FORM Carbon is a distinctively shaped handlebar that boasts the lightest weight amongst DH and enduro bars on the market, starting at 194 grams. FORM has been proven at the highest DH standard of testing, EFBE TRI-TEST® Category 5, to ensure the light weight is backed by dependable strength. Furthermore, the technology used in the design and carbon layup has created an ultra-compliant bar that makes riding feel less strenuous on your hands, while maintaining more steering stiffness than our competitors. Ultimately, FORM Carbon is an exceptionally strong and lightweight handlebar with integrated technology that makes riding easier on your hands, with a design that is sure to turn heads. 
Our carbon layup process allowed us to achieve an ultra-compliant bar that has more steering stiffness than that of our competitors, making Carbon FORM one of the softest bars on the market, while maintaining cornering sensitivity for aggressive riding and quick trail response.
FORM Alloy boasts the same head-turning design as it's big brother. However, this version undergoes a hydro forming process to mirror the unique shape of the carbon model. FORM alloy is intended for the rider that wants to upgrade the strength of their handlebars and enhance the bikes appearance, without going carbon or breaking the bank. 
• Unidirectional carbon
• 800mm width
• 35mm clamp diameter
• 87mm clamp width (compatible with DM1)
• 9° backsweep
• 5° upsweep
• 25mm rise (194 grams)
• 35mm rise (196 grams)
• Every 1/100 bars tested
• DH/FR certified
• 87mm max clamp width
• 7050 T6 alloy
• 800mm width
• 35 & 31.8mm clamp diameter
• 9° backsweep
• 5° upsweep
• 35x25mm rise (376 grams)
• 35x35mm rise (379 grams)
• 31.8x25mm rise (368 grams)
• DH/FR certified
• 70mm max clamp width (not compatible with DM1)